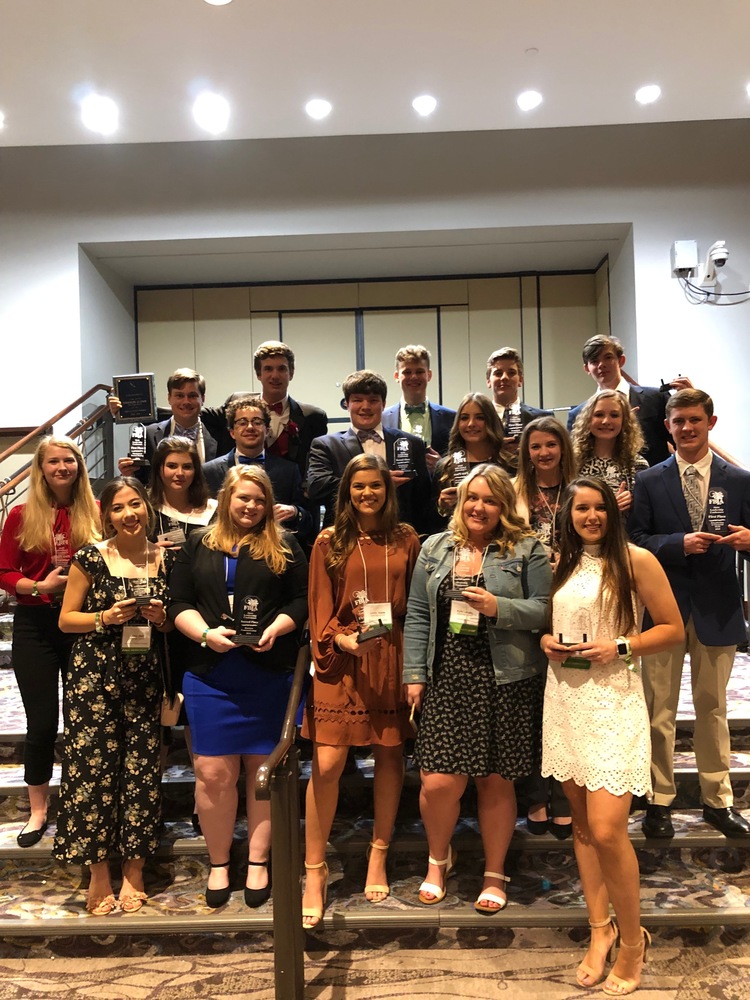 Dixie High FBLA Receives Honors at State Conference
Kimberly Ware
Thursday, March 28, 2019
The Dixie High School Future Business Leaders of America received numerous state awards at the 2019 South Carolina FBLA Leadership Conference held at the Charleston Convention Center, March 22-23. Dixie High School was one of many high schools and career centers from across the state of South Carolina participating in this year's conference.
Winners of state competitions were as follows: Banking & Financial Systems – 1st Team of Billy Mann, Dawson Glenn, and Chandler Smalley; Management Decision Making – 1st Team of Luke Hopkins and Linsey Sykes; Hospitality Management – 1st Team of Mackenzie Freeman and Kylie Langley; Introduction to Business Presentation– 1st Team of Savannah Wojtkowski and Sidney Stone; Introduction to Public Speaking – 1st Anna Bliss; Introduction to Business Communications – 1st Makinsie Ware; Introduction to Financial Math – 1st Bradley Ware; Business Communication – 2nd Reagan Thompson; Introduction to Business – 2nd Blake Allen, 4th Hunter Gamble; Securities & Investments – 3rd Alex McAlister; Introduction to Public Speaking – 3rd Ashley Dent; Personal Finance – 4th Te Campbell.
These students have qualified to compete at Nationals in San Antonio, Texas this summer. They will begin fundraising to assist with the expenses of taking this large group to Nationals. If you would like to make a tax deductible donation, send your check to Dixie High School Foundation, PO Box 445, Due West, SC 29639 and mark it for Dixie High School FBLA. Thank you for your support.