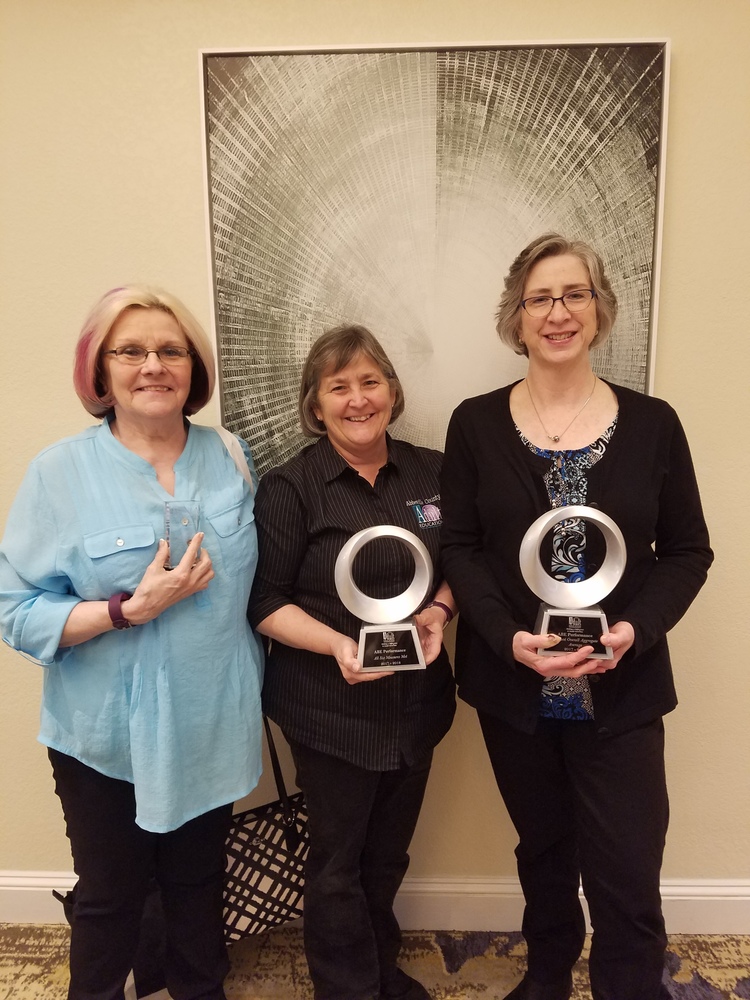 Adult Education Receives Awards
Deborah Ayers
Monday, February 18, 2019
Abbeville County Adult Education was recognized at the Celebrating Our Success Awards Luncheon in Columbia on February 15, 2019. The program received the following awards:
ABE Performance: Highest Overall Aggregate Average: Second highest in the state at 175%
ABE Performance: All Six Measures Met
State Goal Post-Testing Percentage Award
Pictured are adult education instructors Debbie Cape, Suzie Sherard, and Cathy Parnell. Congratulations to the instructors and students who worked hard to achieve these goals!